Ed
Lead Vocals
From Utica NY, music was a big part of Ed's childhood starting with his Mom as a singer and Dad playing many instruments from accordion to guitar. Ed first learned the trumpet in 7th grade and by 9th grade found a love for singing and switched instruments to piano. It took one solo performance at Mt Carmel Church in front of fellow classmates and Ed was hooked on entertaining from then on. Ed found his instrument in his voice which gave him the ability to entertain anytime anywhere without instruments. Ed enjoys many genres of music, but Southern/Classic Rock are his favorites. A few of his influences include the music of Skynyrd, ZZ Top, Allman Bros, Kid Rock and so many others. Ed brings high energy, crowd engagement, and lots of fun to every show and simply loves to entertain. Ed's charismatic stage presence coupled with his bluesy raspy voice mixed with the talented musicians of EoK produces an incredibly fun, high energy, and entertaining show. At 18, Ed fronted his first his first cover band out of Frankfort NY. Some of the bands that Ed fronted over the years include Jumbo Crayon's, Clean Up on Isle Three, My2Centz, and Henge. "Music is my fun; entertaining is my passion!"
Ron
Bass Guitar
From Philadelphia, Ron 'Heavy Load' Alig started playing at 16, driven and inspired by the strong bass lines that were so prominent in '70s rock and funk music. Bands like The Alice Cooper Group, Aerosmith, Deep Purple, Black Sabbath, Humble Pie, Rush, AWB, Ohio Players, Atlanta Rhythm Section, Foghat, Grand Funk Railroad and Chicago. Addicted to great riffs, good grooves, and high energy, Ron was immediately hooked on heavy and melodic Classic and Southern Rock and that is exactly what you will hear pulsing through every EoK performance.  Ron locks into the rhythm's tight spaces and delivers tasteful licks in all the right places; providing that essential ingredient needed to recreate the emotional and visceral response of the original song's magic, transporting the listener back to the greatest era of Rock and Roll.  Ron plays Rickenbacker, Music Man, and Fender 4-string basses, amplified by MarkBass and Hartke heads and delivered through Ampeg, MarkBass, and Epifani cabinets.
Dave
Keyboards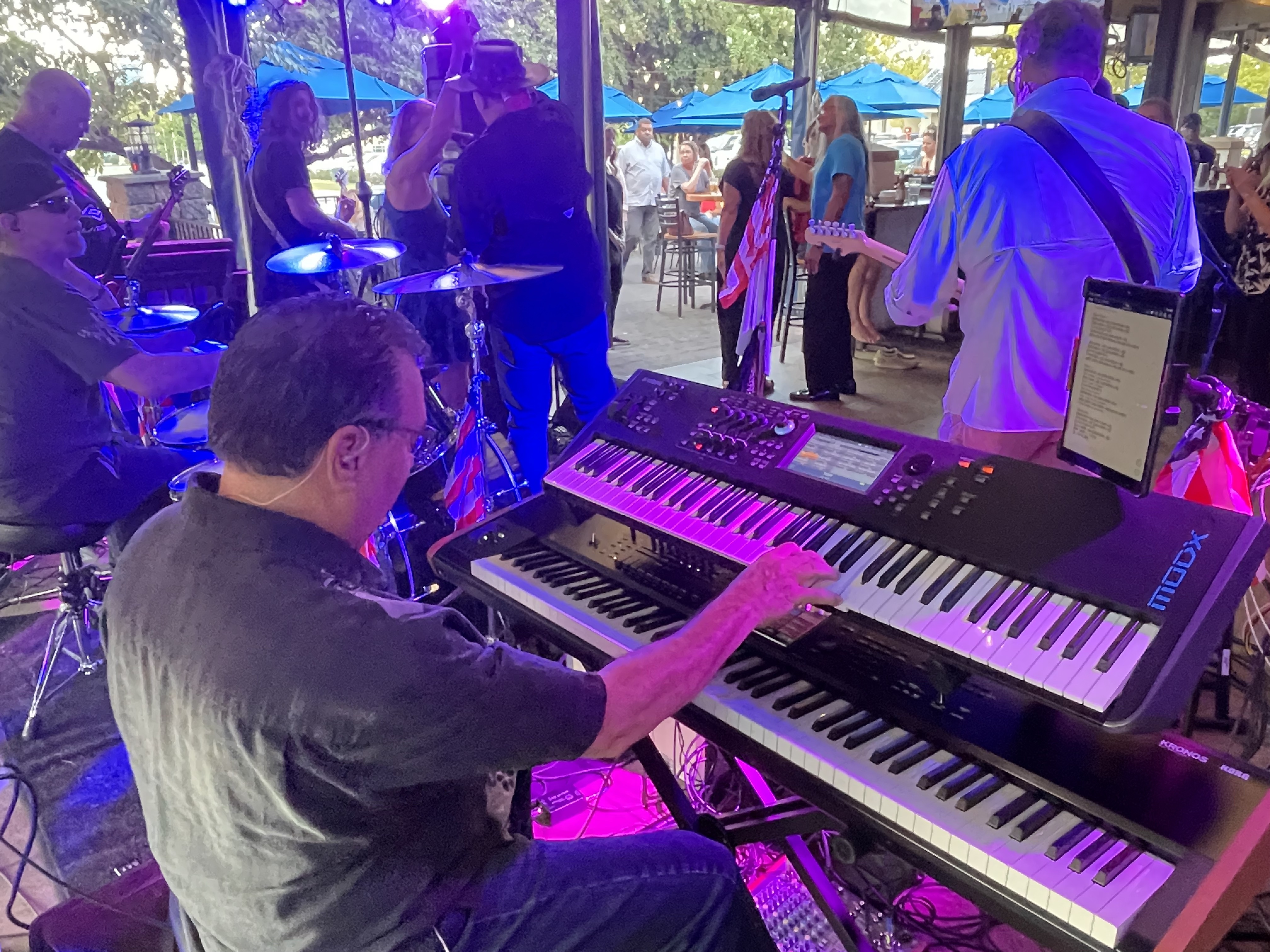 Also from Philly, Dave has been playing keyboards professionally on and off for nearly 50  years. Dave started playing accordian at age 5 taught to him by his dad and later taught himself drums. Influenced by his older brother during his teen age years, he took up organ and became a rock musician. Dave has played all styles of music, performed in countless shows and has been a member of many working bands. In recent years, Dave was a member of the Classic Rock band Swiftkick, R & B band The Chocolate Factory and his own band Kat n Keys. Dave helps bring realism and authenticity to EoK's sound by covering his parts including signature solos note for note while also expertly capturing the sounds used by vintage keyboards in the original recordings. Dave 's influences include Gregg Allman, Billy Joel, Steve Winwood, Jon Lord, Rod Argent, Rick Wakeman, Keith Emerson, Chuck Leavell, and Billy Powell. Dave plays Yamaha and Korg synthesizers and is happy he no longer has to lug around a Hammond B3 and Leslie cabinets.
Dusty
Drums
Alongside his brother on guitar and vocals, Dusty founded the Earls of Kent in 2012. Growing up in Knoxville Tennessee listening primarily to Country and Southern Rock music he also enjoys Classic Rock, Contemporary, and Motown. His eclectic taste in music has helped formulate his versatile playing style that drives the band's rhythm with impeccable meter, great energy, and a precision and tightness that only comes from a dedicated pro drummer. Dusty has been influenced by a lot of bands too numerous to mention them all but cites Marshal Tucker, Eagles, ZZ Top, Skynyrd, Blackfoot, Allman Brothers Deep Purple, Supertramp, Kansas, and Santana as some of his favorites. Dusty's drum heroes include Vinnie Colaiuta (Sting) and Simon Phillips (Toto). Dusty plays a Yamaha kit with a Ludwig Black Beauty snare, Paiste Cymbals and Demon Pedals.
Kenny
Lead and Rythm Guitars, Vocals
Andy
Lead and Rythm Guitars, Vocals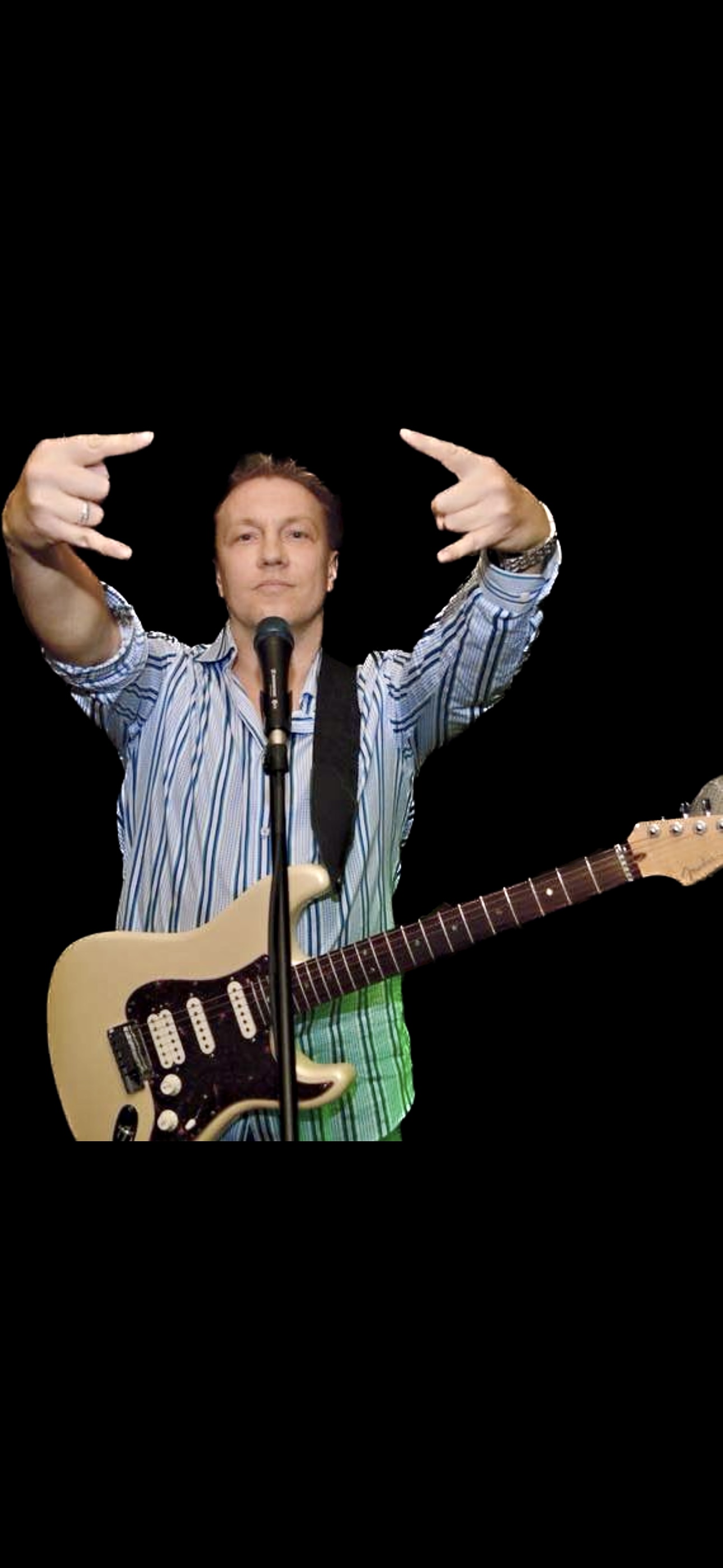 Andrew is a professional guitarist, vocalist, and music composer who played with several highly successful original bands in Eastern Europe (Legend, Utopia, O-Zone). Among the most successful projects that Andrew participated in was the musical arrangements and accompaniment for the vocal trio O-Zone. Utopia and O-Zone performed across Europe for thousands of fans, and some of O-Zone's songs ("Dragostea din Tei" - aka "Numai Numai", "Pentru tine", etc.) were among the top 10 songs on the Eurochart. Andy is a well-known guitar teacher in both Europe and the USA. Andy received the "Best Guitar Guru" award in Moldova, Ukraine, and Russia 2000-2005. Andy moved to the US in 2005 and has been performing and recording with various bands such as Brian Fox, Celeste Starchild, McWorm, and others. Andrew wrote and recorded the score for an independent movie ("My Life in Dreams" by Luis Campos) submitted to the Sundance Festival. As a highly accomplished acoustic guitarist, Andy is a member of National Chamber Ensemble in Washington DC from 2010-present. Andy adds great versatility to the Earls of Kent by playing both lead and rhythm guitar as well as delivering exceptional lead and backup vocals.